Restorative Practices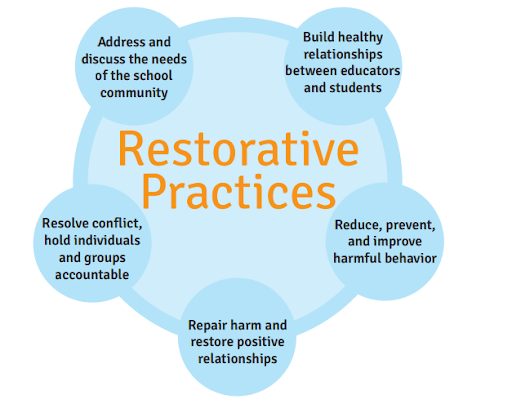 Restorative Practices are a continuum of informal and formal strategies designed to develop community in schools and foster healthy relationships. As a prevention and intervention approach to discipline, restorative practices provide an alternative to suspension and can be integrated into a school's multi-tiered system of support.  Approaching from a restorative practices lens helps to restore a sense of belonging, safety, and importance in the school community.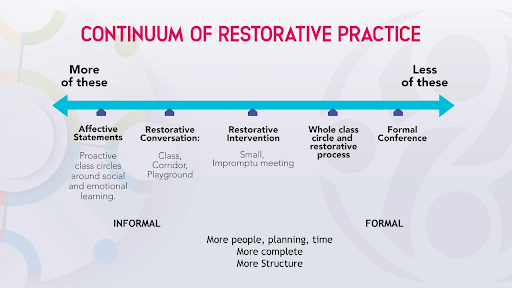 Restorative Practices are built on the  5 R's  of Relationship, Respect, Responsibility, Repair, and Reintegration. These 5 R's provide a structural and behavioral model implemented in the classroom to restore and rebuild community when a disruption has occurred.  These processes support and complement the existing PBIS and other current climate initiatives that impact and prioritize school culture, discipline, and academic standards.
For the 2023-24 school year, SLOCOE will partner with Community Matters, an internationally recognized innovative and thought-leading organization committed to improving the social-emotional climate of our nation's schools and communities. Together we offer experiential training courses in which participants will learn how to integrate the continuum of restorative practices into their school's tiered systems of support.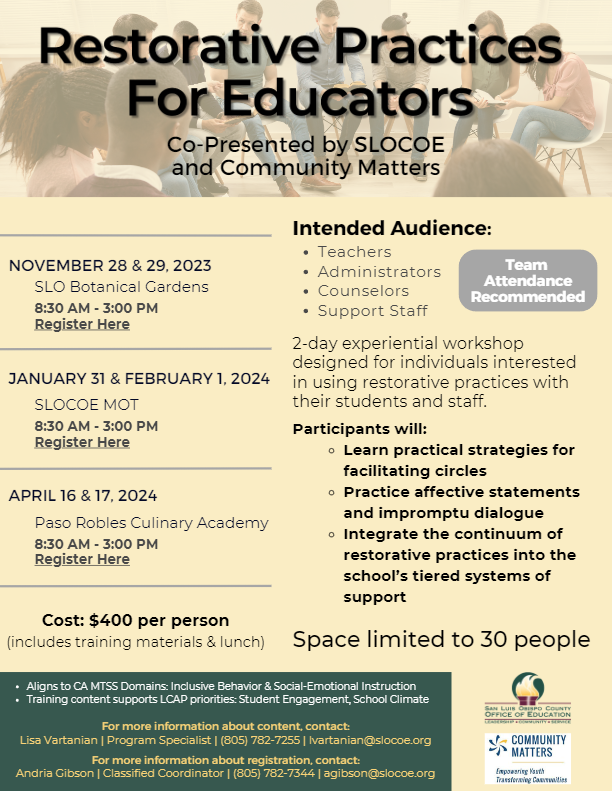 Resources
Websites
phone volume iconContact
San Luis Obispo County Office of Education
Office of James J. Brescia, Ed.D.
3350 Education Drive
San Luis Obispo, CA 93405
Tel: 805-543-7732