Human Resources
HR Staff 2023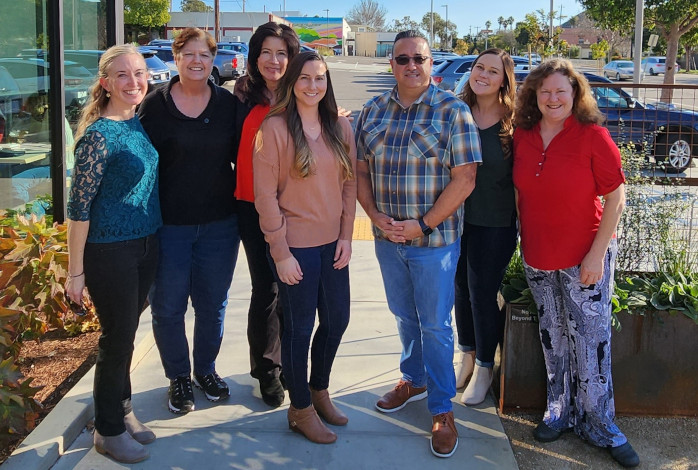 HR Staff: (L-R) Jenni Pong, Linda Meyash, Angela Simmons, Lindsey Eckersley, Thomas Alvarez, Alysen Barron and Karen Woodruff
The Human Resources Department is responsible for:
Managing the personnel function for all staff within the San Luis Obispo County Office of Education
Managing fingerprinting Program for school employees, community based programs
Issuing and monitoring credentials and authorizing work within the public education system in San Luis Obispo County, as well as for general members of the public who wish to obtain a credential
Supporting school districts within San Luis Obispo County with any personnel assistance they may require.
The department works with the California Commission for Teacher Credentialing in issuing credentials in accordance with California State law. Additionally, the SLOCOE Human Resources Department monitors credentials for all school districts in the county to ensure teachers and administrators working in public education have current credentials and are working within their credential's area of authorization.
The Human Resources Department holds quarterly Human Resources Forum meetings for all personnel staff in school districts within the county. These meetings provide the opportunity to find solutions for problems and to share expertise with peers in the personnel field.

Read the latest SLOCOE news including a message from Dr. Brescia, staff introductions and transitions and events.
phone volume iconContact
San Luis Obispo County Office of Education
Office of James J. Brescia, Ed.D.
3350 Education Drive
San Luis Obispo, CA 93405
Tel: 805-543-7732