Charter Schools
In California, a charter school is an independently operated public school that operates under a charter granted by an authorizing entity, such as a school district or the state board of education. Charter schools are funded with public money and are free to attend, like traditional public schools.
Here are some key features and characteristics of charter schools in California:
Autonomy: Charter schools have increased flexibility and autonomy compared to traditional public schools. They have the freedom to design their own educational programs, curriculum, teaching methods, and school policies, allowing them to create unique learning environments tailored to the needs of their students. *It's important to note that while charter schools in California operate under their own charters and have increased autonomy, they are still subject to state laws and regulations regarding areas such as health and safety standards, non-discrimination policies, and special education services. Additionally, the specific rules and oversight of charter schools can vary based on the authorizing entity and the terms of their charter.
Accountability: While charter schools have more independence, they are still held accountable for meeting specific academic and operational goals outlined in their charter. If a charter school fails to meet its goals or demonstrate satisfactory performance, its charter can be revoked, leading to closure.
Open Enrollment: Charter schools are open to all students, regardless of their academic abilities or residence. They cannot discriminate or charge tuition fees, and they must admit students through a fair and transparent lottery system if there are more applicants than available spots.
Specializations and Innovations: Charter schools often focus on specific educational approaches, such as arts integration, STEM (Science, Technology, Engineering, and Mathematics) education, language immersion, or college preparation. They have the freedom to implement innovative teaching methods and educational models to enhance student learning.
Parental Choice: Charter schools provide parents and students with an alternative to traditional public schools. Families can choose to enroll their children in a charter school if they believe it aligns better with their educational values, priorities, or specific needs.
Funding: Charter schools receive public funding based on the number of students enrolled, similar to traditional public schools. However, they do not have access to the same local property tax revenues as traditional public schools, and they may face additional challenges in securing facilities and resources.
 
For more information, visit https://www.cde.ca.gov/sp/ch/cefcharterschools.asp
Authorized by the San Luis Obispo County Office of Education
Grizzly ChalleNGe Charter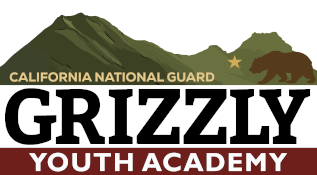 <
721 Mendocino Ave., Camp San Luis Obispo San Luis Obispo, CA 93405-7605
(805) 782-6882
http://www.grizzlyyouthacademy.org/
Authorizer: San Luis Obispo County Office of Education
Almond Acres Charter Academy

1145 Niblick Rd. Paso Robles, CA 93446-3411
(805) 221-8550
http://www.aacacademy.com/
Authorizer: San Luis Obispo County Office of Education
Other Authorized Charter Schools in San Luis Obispo County
Bellevue-Santa Fe Charter

1401 San Luis Bay Dr. San Luis Obispo, CA 93405-8003
(805) 595-7169
https://bsfcs.org/
Authorizer: San Luis Coastal Unified
General Oversight Visits
SLOCOE staff members are responsible for conducting regular oversight visits to provide support to the school and its students. These visits serve as an opportunity for collaboration with the school in various areas, including facilities, school safety, culture and climate, staffing, overall educational program, staff development, parental involvement, and matters related to the governing board. To ensure an authentic experience, charter school staff may or may not inform the school in advance of a general visit. In the event of any noteworthy concerns that arise during the visit, the SLOCOE staff will have a debriefing session with the school leader while still on-site.
Charter School Annual Oversight Checklist
The San Luis Obispo County Office of Education (SLOCOE) is responsible for overseeing the operations of charter schools authorized by the San Luis Obispo County Board of Education. This includes ensuring that these schools have appropriate educational programs, effective governance, and sound fiscal viability.
To assist both the local educational agencies (LEAs) and the charter schools they authorize, the Fiscal Crisis and Management Assistance Team (FCMAT) has developed a Charter School Annual Oversight Checklist. This checklist serves as a tool to facilitate the annual oversight responsibilities of the LEAs and the charter schools. It helps users evaluate the operational effectiveness of an authorized charter school and identify areas where support may be needed.
The checklist is designed to provide an objective overview of the charter school's operations. It outlines key issues that both the charter schools and the authorizers should consider. However, it's important to note that the checklist is not meant to be an exhaustive list of all necessary operations and tasks. Instead, its purpose is to guide the assessment process and ensure that the charter schools are meeting the required standards and expectations. By utilizing this checklist, SLOCOE and other LEAs can effectively monitor and support charter schools, promoting their success and the overall quality of education in San Luis Obispo County.
phone volume iconContact
San Luis Obispo County Office of Education
Office of James J. Brescia, Ed.D.
3350 Education Drive
San Luis Obispo, CA 93405
Tel: 805-543-7732